Several software announcements have been made by Apple at its annual developer conference, WWDC 2022.
The first to take the stage during Apple's WWDC keynote was iOS with Craig Federighi and the team taking about 40 minutes to explain changes and improvements across the system through iOS 16, a major software update for iPhones.
Scheduled to arrive in September this year on iPhone 8 and later devices, improvements to the operating system, an overhauled lock screen, and notification system, along with improved and redesigned system apps will be its major features.
1. Lock Screen Widgets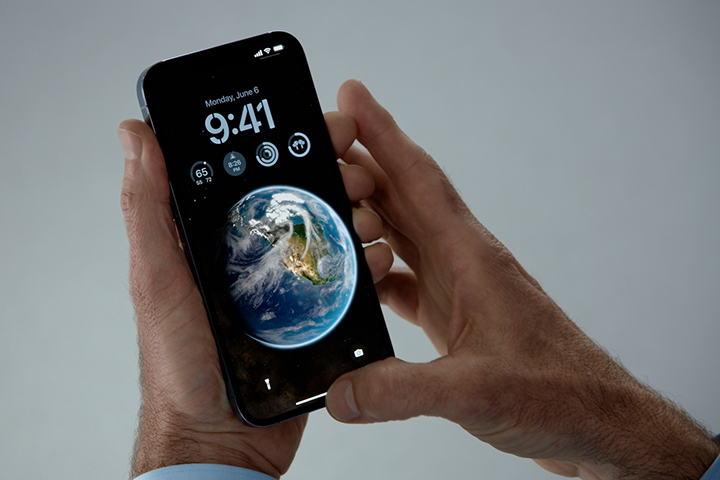 Home screen widgets for iOS were announced for the first time about two years ago with iOS 14. With the new update,
This is being called one of the biggest updates to iOS 16, which will bring multi-layered customization options to the lock screen. Users will be allowed to set wallpapers with embedded widgets on iOS 16.
A photo, a static wallpaper, or any of the new live wallpapers that have been set as the lock screen will be able to be customized the way the date and time portion look.
Customization of each element with different fonts, colors, the shades of those colors, and the use of widgets on the lock screen will be possible for the first time.
Quick access to data like missed calls, text notifications, and upcoming calendar events and alerts can be viewed from these widgets, straight from the lock screen.
A Photo Shuffle mode will allow users to automatically switch up their lock screens with this update. Support for the Weather wallpaper is also being brought in.
This will allow the live weather conditions to be shown on the lock screen. An Astronomy wallpaper, to see views of the Earth, Moon, and solar system has also been added.
Apple says that WidgetKit can be used by the developers to make it easier to bring their content to the lock screen.
A long press on a lock screen can allow the users to enter the customization options straight away, allowing them to swipe sideways to choose from the various templates available and further tap on each element of a template to customize colors and other parameters.
New Notification Centre and Live Activities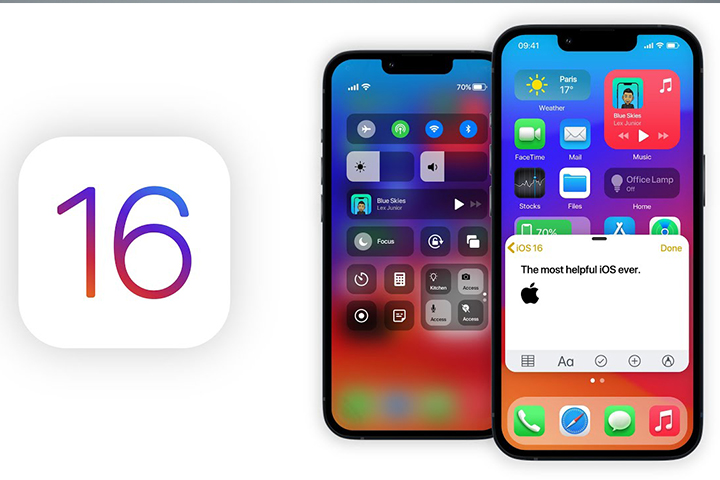 A new notification center has been brought in with iOS 16 which is the biggest update in this respect since iOS 12.
The notifications on iOS 16 have been revamped, so as to not allow them to get in the way of personalized wallpapers and Lock Screen layouts.
The scroll in of the lock screen notifications on iOS will now be possible from the bottom of the screen, making the single-handed tap and access easier for the apps that make use of the Live Activities API to bring live game scores, track food service delivery,
Check a booked ride or control music from the lock screen itself. A Live Activities API will also allow the developers to make their own interactive notifications that can be pinned.
2. Focus Mode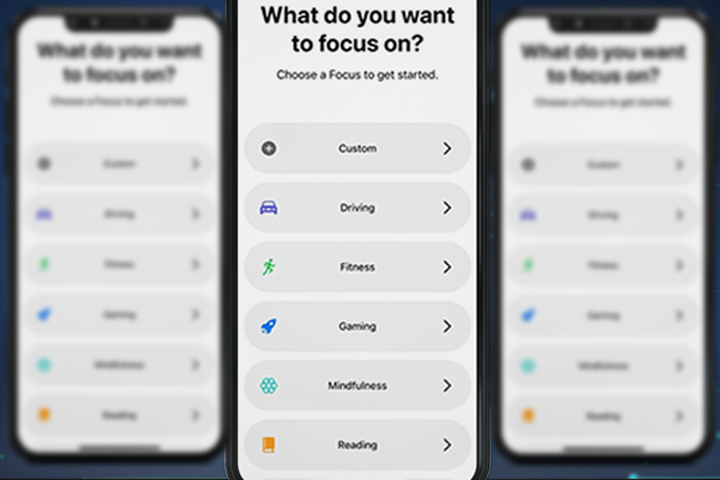 Having been introduced with iOS 15, the Focus mode is now being brought by Apple to the lock screen with iOS 16, allowing the user to be able to choose their desired focus straight from the lock screen with a swipe.
It also allows them to change which apps can show notifications. After getting past the lock screen, the same focus will continue on the home screen.
The use of Focus Filters now allows Safari, Mail, Messages, and Calendar to display only the content relevant to a user's Focus, and avoid the clutter.
The Focus can be activated by simply swiping to the corresponding Lock Screen. The users will be alerted with a message saying Filtered by Focus.
3. Messages Updated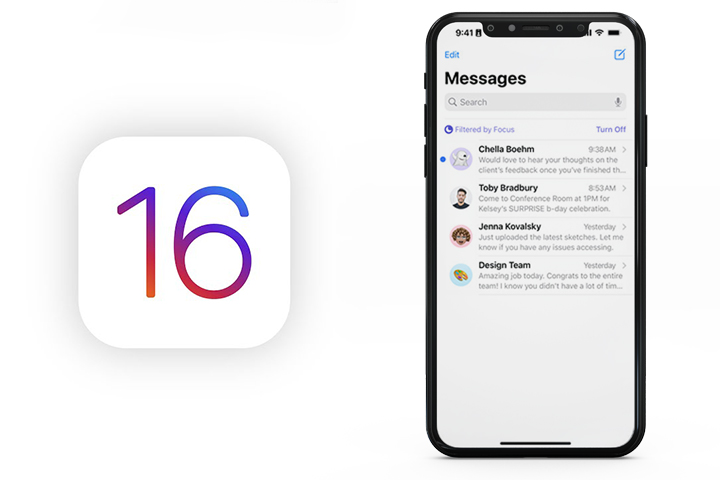 iOS 16 brings with it a massive update as far as messages are concerned, providing the user with an ability to edit and unsend messages This editing feature is offered on specific messaging apps, like Telegram but the feature of undoing a sent message and recalling messages without leaving behind residue is also offered on apps like Signal, Instagram and WhatsApp.
According to Apple, Messages can be marked as unread, allowing the user to come back to a conversation at a later, more convenient time.
4. SharePlay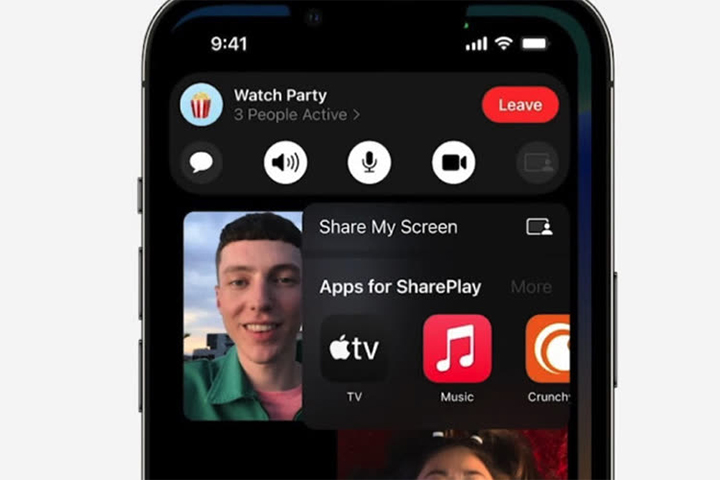 With iOS 16, SharePlay is also coming to Messages, allowing users to jump straight into SharePlay from not just FaceTime, but also Messages and watch synced content like movies and songs, while sharing playback controls in a chat.
5. Improved Dictation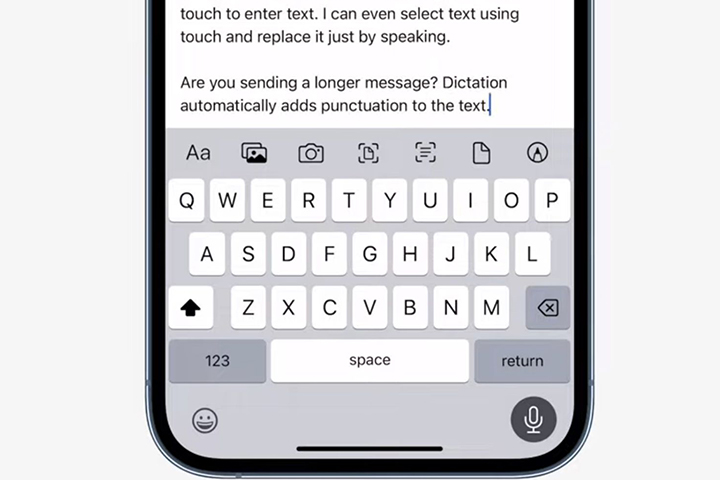 New improvements to the Dictation feature with iOS 16 make it much better and completely on-device,
allowing the users to dictate their text in real-time as an alternative to typing. The user can fluidly switch between dictation and typing with the keyboard.
There is also automated emoji recognition, auto-punctuation, and full Siri support.
6. Apple Wallet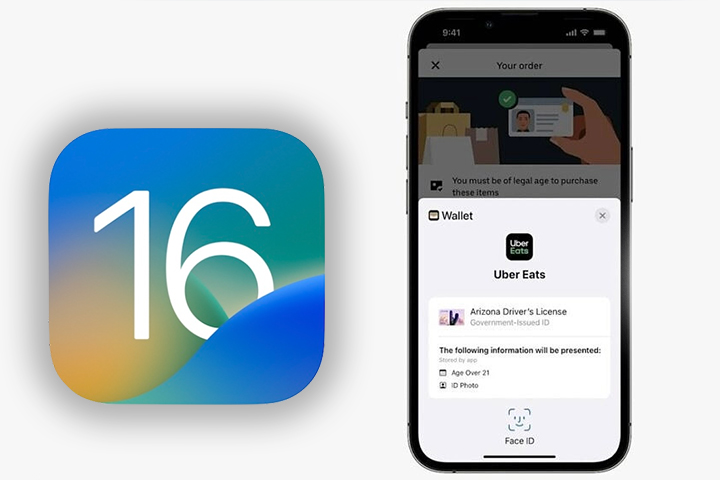 A new Pay Later feature has been added with iOS 16 allowing the Apple Pay users in the US to use a safe and seamless credit service giving them the convenience of splitting the cost of an Apple Pay purchase into four equal payments that can be then made by users over the next six weeks.
No charges, no fees, or interest are charged for the feature, and users can check remaining payments or any other information straight from the Wallet app.
Detailed receipts and order tracking information can be received right in the Wallet app for Apple Pay purchases through the new Order Tracking feature in iOS 16, which also expands support for keys and IDs in the Wallet app which can now store proof of identity and age verification.
The virtual home, hotel, office, and car keys can be securely shared through messaging apps, including Messages, Mail, and more, allowing them to access the same keys directly in their Wallet App. According to Apple, the company is also working with the IETF industry standard for support to share keys with non-Apple users.
The users can also check orders and track delivery with a new Apple Pay Order Tracking feature, for which the company has partnered with Shopify.
7. iCloud Shared Photo Library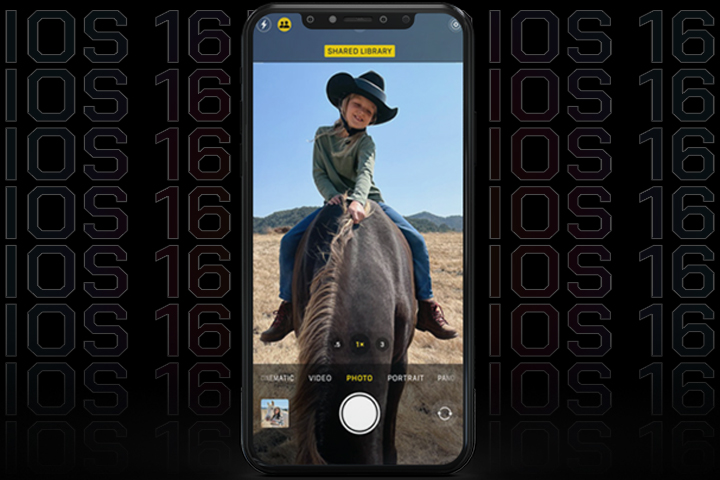 A separate iCloud library is a new feature that allows up to five people to contribute to a common library providing all users involved in the common album have access to all the best pictures. With the photos taken with other contributors, automatically being shared to the shared library, users can also share intelligently.
Shared photos will also show up in each user's Memories and Featured Photos. With iCloud Shared Photo Library, users can create a separate iCloud library for up to six people to add photos from their libraries or share based on a start date or people in the photos.
iCloud Shared Photos Library will grant equal permissions to add, edit, delete, or favorite images in the group to all the six members that are part of the library.
8. New Tools for Mail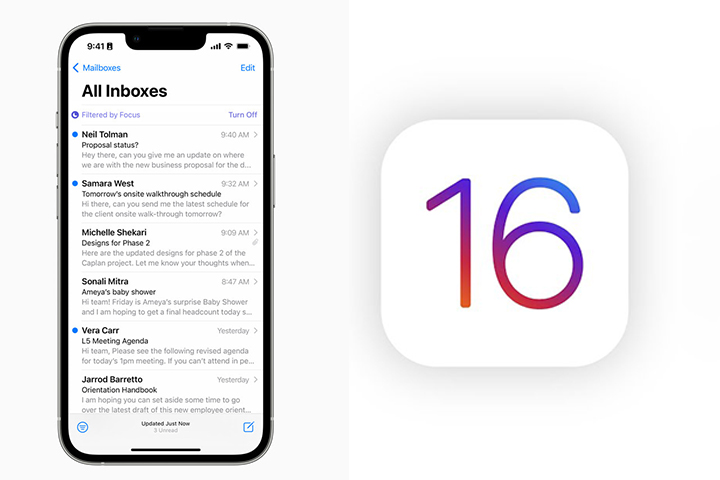 Emails can now be scheduled ahead of time and the delivery of a message can be even canceled before it reaches a recipient's inbox, with iOS 16.
The key missing elements in emails like an attachment can now automatically be detected and the user is informed about the same. It will resurface older messages with Remind Later and Follow Up suggestions.
It is pertinent to add here that these features are already offered on competing services and apps, such as Gmail. The search feature in the Mail app is also being updated and will surface recent emails, contacts, documents, and links as users search for emails.
9. Live Text Video Support & Visual Look Up Improvements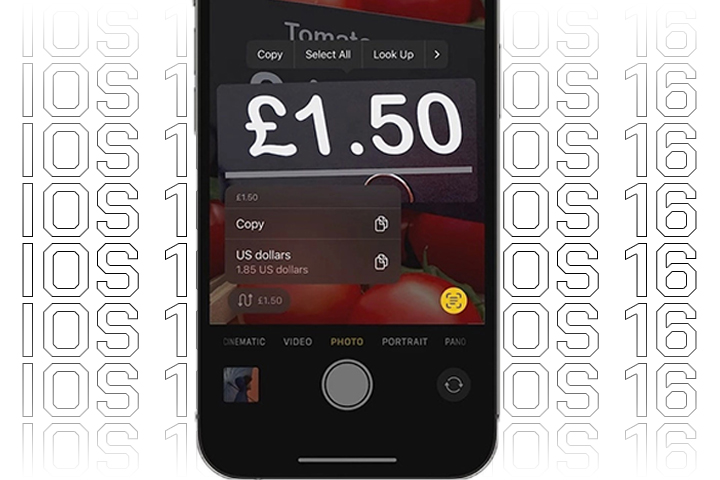 The feature that lets you copy down text from photos, Live Text will now work in video as well, according to Apple.
It allows the user to pause a video on any frame and interact with the text on the screen, similar to how it could be done with photos previously. A Live Text API for developers has also been announced by Apple, to allow their apps to do the same.
With the new improved Visual Look Up feature users can grab subjects like animals and birds from images, turning them into stickers directly that can be then dragged and dropped into apps like Messages.
Apple also intends to bring Live Text with translation support, which means users can now translate text using their camera.
According to Apple users will be allowed to quickly convert currency from an image captured with their camera or in their Camera Roll, with the latest update iOS16. Moreover, the feature, which could originally identify plants and pets, will now also be able to identify birds, insects, and statues with iOS 16.
10. New CarPlay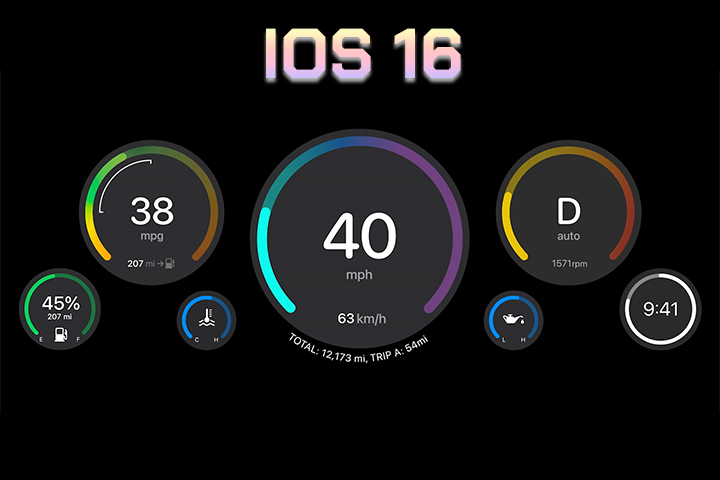 The next-generation CarPlay has been introduced by Apple, which now integrates even deeper with the hardware of a vehicle, providing content for multiple screens embedded within the vehicle, instead of just one.
The new CarPlay will be available to users, seamlessly furnishing things like remaining fuel, car temperature, and speed right on a CarPlay dashboard, at the same time allowing customization for the various gauges.
11. Apple Maps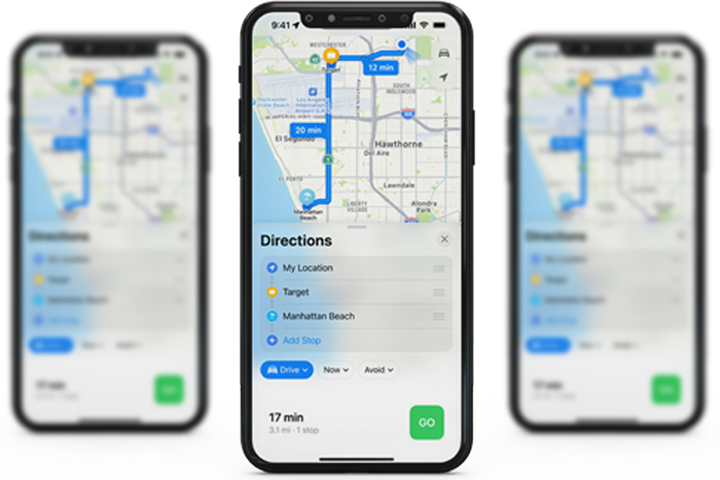 The redesigned Maps application support has been launched by Apple in 11 more countries, with their latest update. The app has been revamped to include better, 3D-like visuals and plenty of new features.
Maps will store up to 15 stops on a route, with Multistop routing, while Siri is enabled to add new stops on the go while driving.
Users who rely on public transport can now see transit updates and the number of fares for public transport with the transit card support in Apple Wallet. Users will also be able to check their transit card balance, receive alerts if it is running low, and recharge it all inside the app. 
MapKit will allow better integration for apps with Maps for the developers and a 360-degree POV picture is being brought with the new look around feature which allows the users to scroll around to get an in-depth sense of a location.
An advantage of support for Look Around on other apps can also be taken by users to see Street View-like views of particular areas on third-party apps.
12. Apple News Now Has MySports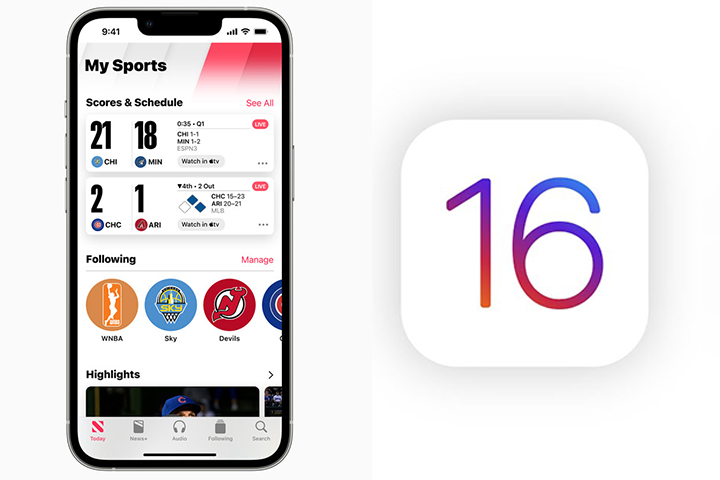 Deeper integration with multiple sports can be supported by the Apple News and users get a personalized feed with updates from the teams and sports they follow.
However, this particular service is presently available in only four countries with India not being on the list for now.
13. Improved Parental Controls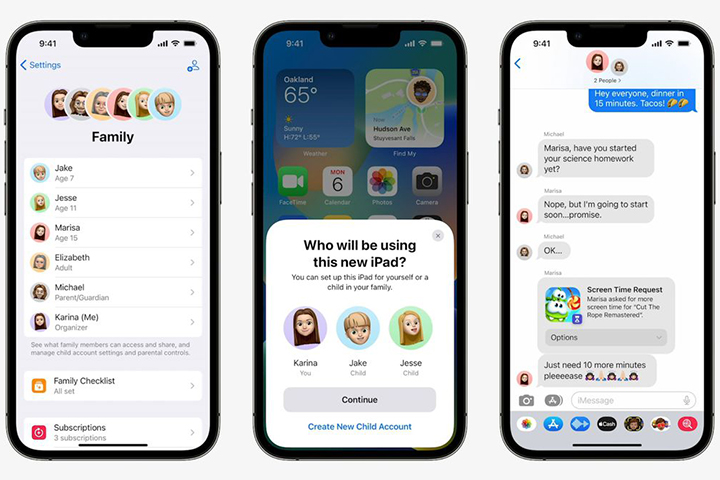 A lot of new parental control features have been thrown in my Apple with this update, which will make setting up a new device with parental controls simple by allowing the parents to manage kids' accounts as soon as they set up the device.
Things like increasing a kid's screen time can now be done much more easily, without heading into the settings.
Suggestions for age-appropriate restrictions for apps, movies, books, and music will also be received by the parents and kids can also request more screen time on Messages with parents giving parents the facility to approve or decline these requests without leaving the chat.
14. Safety Check Added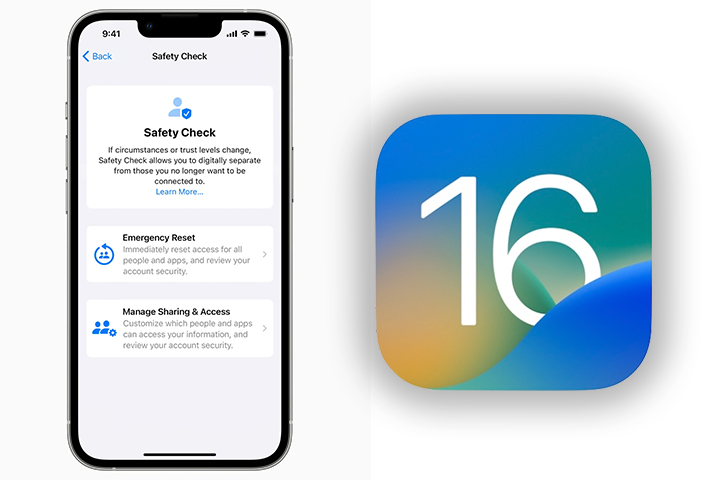 Apple announced a new privacy tool called Safety Check at WWDC 2022. It is formulated to help users with their personal safety at risk or threat from domestic abuse or violence.
This feature will allow users to promptly remove access to others by pressing a button called Start Emergency Reset.
With this, the users will be able to easily sign out of iCloud on their other devices and reset privacy permissions for all apps, stop sharing their location, and shut down messaging on all other devices except the one they have with them at that time.
15. Fitness and Health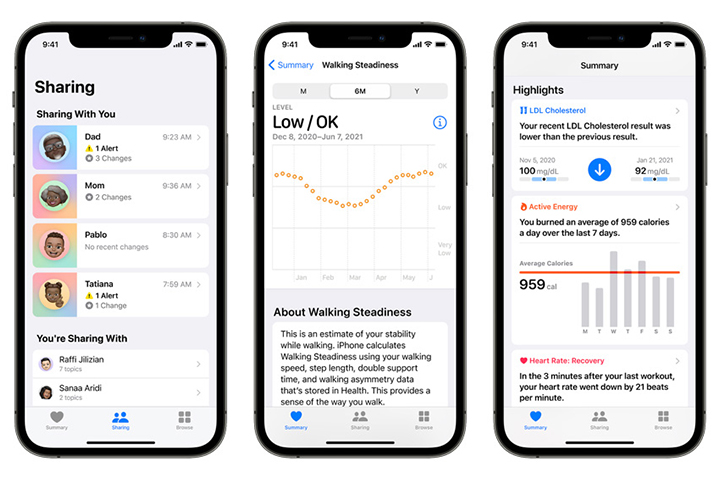 The Best IOS Developers of update iOS 16 will allow iPhone users to set up a daily move goal in the Fitness app and track active calories. According to Apple, motion sensors from the smartphone will be used to estimate calories burned for the Move goal, by tracking steps, distance, flights climbed, and workouts from third-party apps. Moreover, all this information can also be shared with friends.
The Health app will also be updated with support for the new Medications feature, allowing users to add and manage their ongoing medications, organizing schedules and reminders for medications, vitamins, and supplements.
US users will also be able to quickly see details about the medication and learn about potential interactions, by pointing their camera at a label. It also allows sharing of health details and records from connected health institutions with other users and also creates a PDF document from the Health app.
16. Which iPhone models will get the iOS 16 update?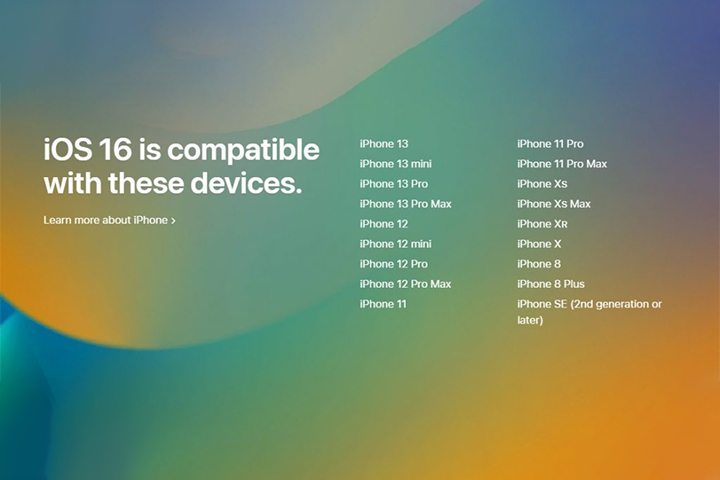 All iPhones that were launched after the iPhone 8, including the iPhone 8 will be able to avail of this update. This also includes the flagship number-series iPhones as well as the iPhone XR and all three variants of the iPhone SE.
The first beta for iOS 16 will be released today via the Apple Developer Program and a stable update is expected to come to all supported devices by September, this year.