Want to Switch from Gmail? Check Out These Top Five Alternatives to Gmail Email Service.
Emails have been around for a long time but they are still not what we imagined they could have been. Whether it's privacy issues or junk mail, we still have a long way to go.
Gmail by Google is the most widely used emailing service across the world. Billions of users send and receive hundreds of billions of emails every day.
This is just to give you an idea of the sheer volume of the data which is managed by this giant.
Even though Gmail is the most widely used email service across the world, there are many users who don't like working with it.
Whether it's the easily overcrowded mailbox that is filled with junk or the newsletters you won't read, there are many reasons why you might want to consider switching to different email service.
Some users don't like the fact that Google was allegedly found scanning users' personal email data and using it to run specific ads.
Google goes even one step further to grant third-party apps access to your emails. Many users don't like it and you might be one of them.
If you want to switch to a different email service, you need to know your options among possible alternatives to Gmail.
Read the more information please click the below
Let Us Take a Look at Some of the Best Gmail Alternatives That You Can Try.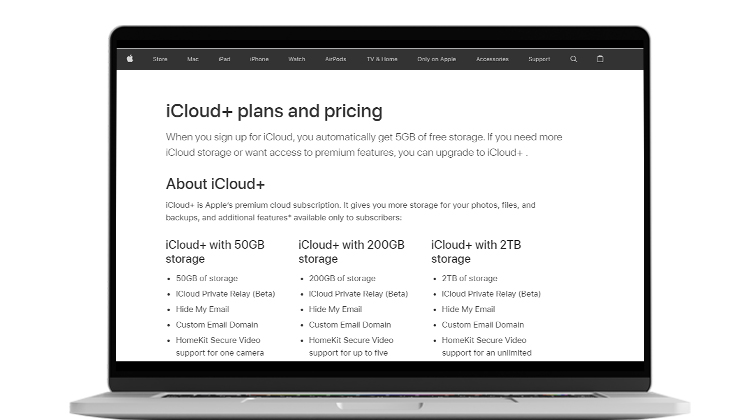 This is the default and recommended email service for Apple devices. If you have signed up for your Apple account then you might already own an Apple email ID.
You can use the Mail app built within your Apple devices to send, receive and manage your email. There are several great things about this service.
You can get your email from an existing account and manage your old and new Apple email addresses. You also get to use Apple's cloud service to get to your email.
Read more about Apple's upcoming updates.
In the Mail feature, you can also add other email services if you want. This emailing service is already quite popular and is used by mac users all across the world.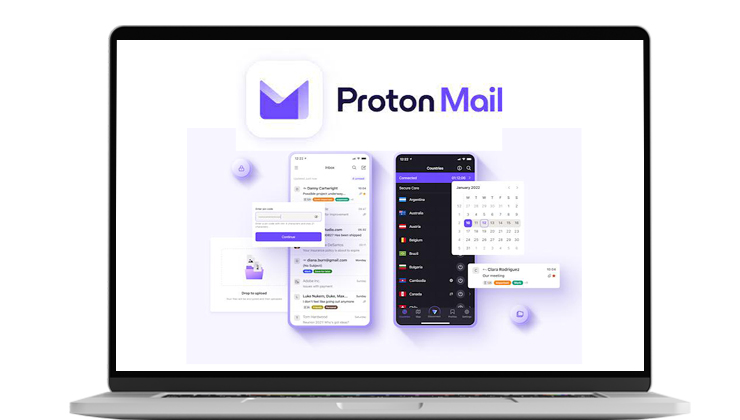 ProtonMail is one of the most secure email services out there. It gives you PGP encryption which makes it extremely secure.
You are also offered a self-destructing message feature which gives you the chance to get your messages automatically deleted after a specific amount of time.
There is only one weakness: the ProtonMail email service doesn't secure the subject, metadata and the header part of your mail.
The vision behind this email service was to ensure the complete security of your email communications. Proton Mail is clearly better than Gmail in terms of data security.
Your emails are encrypted and your personal data is certainly not tracked. Unlike Gmail, this email service does not scan your emails from top to bottom.
There is a paid version of this email service but you can also avail of its free version. The only difference between the free service and the paid one is some features and the amount of storage you get.
This service is one of the top alternatives to Gmail.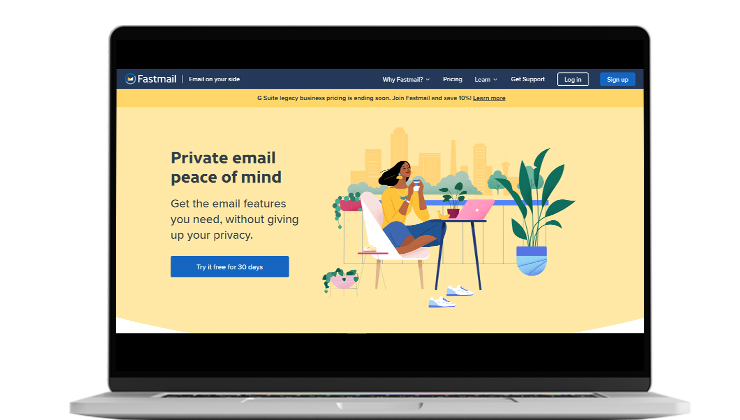 Fastmail has been there for more than two decades. It is considered to be one of the best Gmail alternatives.
Initially, it was marketed as a feature-dense service for email geeks but today it is known to be a service that is as simplistic as Gmail.
Like Gmail, it offers calendar and contacts features. You can also pin specific messages according to your requirement.
Fastmail offers you three types of accounts. You have the basic version where you get 2GB of storage for a user. This will cost you about $30 for a year and about $3 per month.
This version has some limitations. You do not get to use a custom domain with this license. You do not get to use the snooze feature in this version yet.
The standard license is more common since it offers 30 GB of storage. You can get this version for $50 in a yearly plan and the monthly plan costs around $5 a month.
The third and the most powerful license is the professional account which offers you a massive 100GB of storage and comes for just $90 a year or $9 per month.
If you are looking for a simple yet powerful alternative to Gmail, this could be it.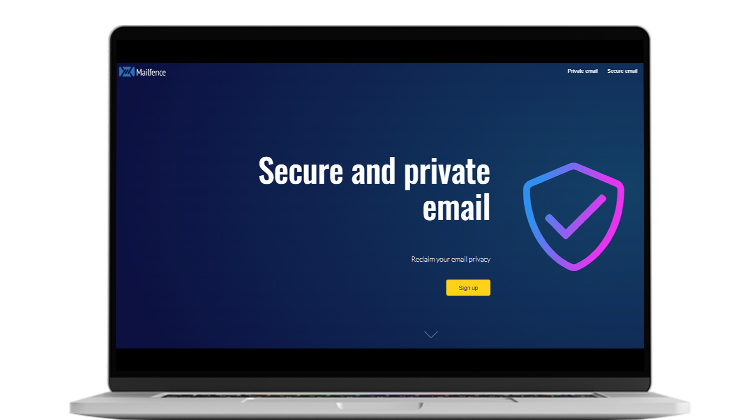 Mailfence is another popular email service that has been around for more than two decades. This is one of those email services which take pride in being ad-free and spam-free.
Mailfence claims that it allows no tracking or government observation. This applies to all their plans. The best thing about this email service is that you get digital signatures that prove the real identity of the sender.
Mailfence is a Belgium-based organization and is often considered to be a complete email service that offers all basic features like contacts, calendars,s and some storage for documents.
Free accounts offer 50 MB storage for emails and 500 MB for documents which can seem like it is not enough. However, as you upgrade to other plans, the storage capacity increases considerably.
It is substantially private and absolutely secure but keeps a record of your IP address, email ID, and other email-related information.
Mailfence is one of the top contenders for the top spot of the best alternative to Gmail.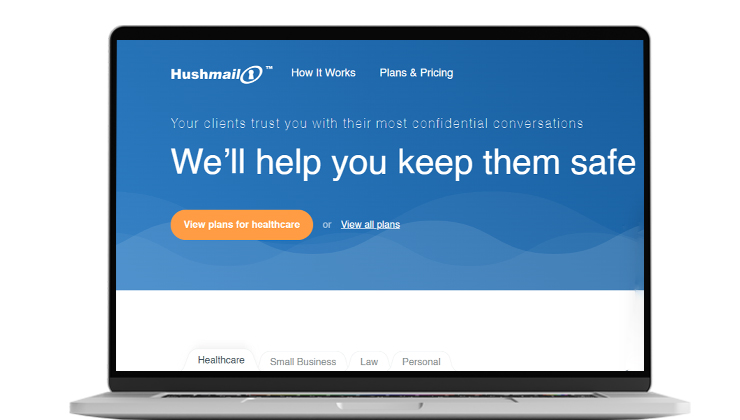 One of the most unique and useful things about working with Hushmail is that you get to securely encrypt the emails you plan to send out to users who don't have email accounts as secure as yours.
When you choose the option to secure a message before sending them to non-Hushmail email users, the user will get a link to a secure web page and not their regular email inbox.
Your email data is protected by the strongest Canadian laws and is stored only in Canada. For less than $50 a year, you get a premium account that gives you one email ID with @hushmail.com in the end.
In this plan, you are offered 10 GB of storage and the choice of several layers of security. You get an endless number of additional email addresses.
In case you are interested in using a personalized domain, you need to get the small business version which costs $5.99 per user per month.
These were the five best alternatives to Gmail. If you are really interested in getting this, feel free to check them out.