Here Is Everything That Happened at Apple's iPhone 14 and Apple Watch Launch Event in California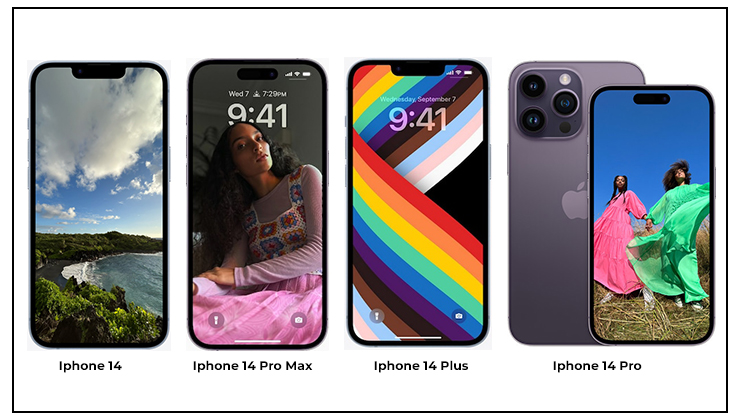 Apple CEO Tim Cook officially announced the launch of their new iPhones, AirPods, and Apple Watches. The launch event was hosted at the Steve Jobs Theater, located in the Apple headquarters known as Apple Park, in Cupertino, California.
These were the products launched at the exciting event which started off with a keynote address by the Apple CEO, Tim Cook.
iPhone 14
iPhone 14 Plus
iPhone 14 Pro
iPhone 14 Pro Max
Latest Generation AirPods Pro
Apple Watch Series 8
Latest Apple watch SE
New Apple Watch Ultra
While the latest series of iPhones will be open for orders from Friday, the new Apple Watches will be open to order from Wednesday.
Like what some experts had already expected, the prices for the new ios16 upcoming products were not increased. Great news!
iPhone 14 and iPhone 14 Plus (Starts at $799)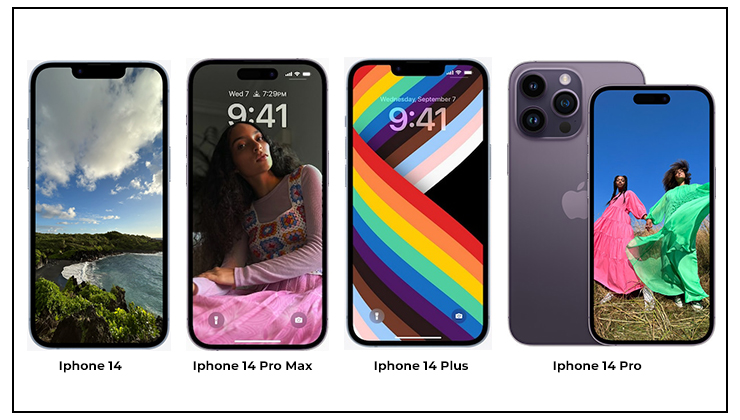 Apple CEO Tim Cook first revealed two new models of the iPhone – iPhone 14 and iPhone 14 plus.
The iPhone 14 is priced at $799 and the Plus model is priced at $899. Even though the iPhone 14 is launched at roughly the same price as iPhone 13, there are a lot of differences between the iPhone 13 and the iPhone 14.
The iPhone 14 event can be pre-ordered from September 9th. However, the iPhone 14 Plus will not be open for Shipping till October.
There is a new update regarding the new line of iPhones which has been expected for some time. Apple has finally eliminated physical SIM cards from their new iPhone 14 USA models.
All devices will now use a digital eSIM. eSIM technology is designed to support multiple phone numbers and is considered to be more secure than traditional physical sim cards.
Here are the most attractive features of the new iPhone 14!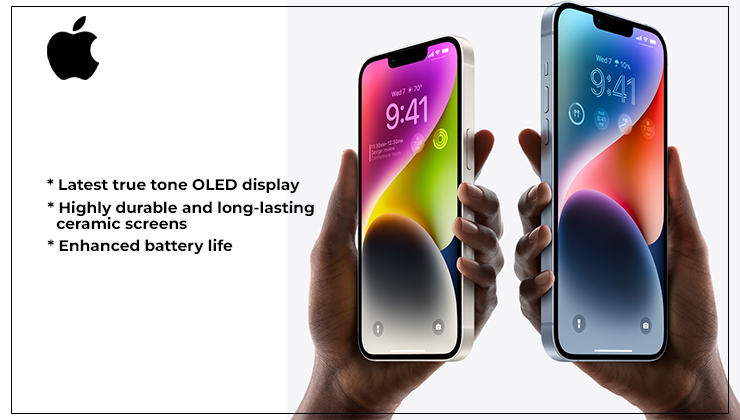 Latest true tone OLED display
Five exciting colors counting a brand-new light blue
Enhanced battery life
Highly durable and long-lasting ceramic screens
The front camera is equipped to perform better in low light conditions
Video stabilization in Action mode
The latest models of the iPhone 14 range will offer a new safety service. This service is none other than the Emergency SOS service which connects the user to emergency services directly through satellite in case the user does not have cellular or wi-fi reception.
This service is free for users in the USA and Canada for the latest iPhone 14 users. It is offered for two years free of cost. It starts this November.
There are a lot of upgrades and differences between the iPhone 13 and the iPhone 14. Apple never fails to innovate!
In this blog, you will explore the Apple Upcoming Update
Latest! iPhone 14 Pro and iPhone Pro Max Unveiled – at the Same Price as Last Year's Models!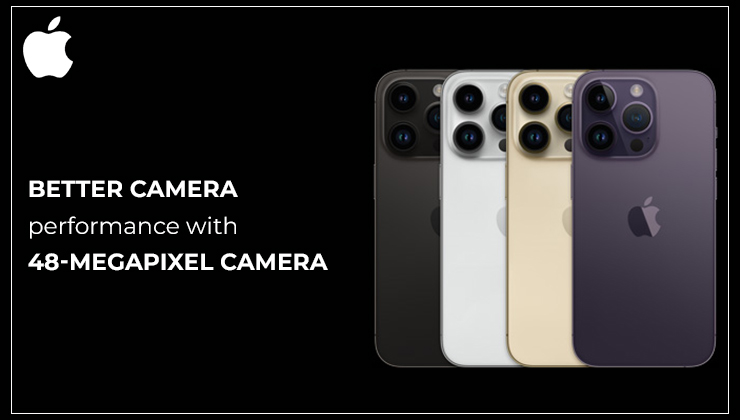 These are the high-end models in this series. The iPhone 14 Pro is the smaller one of the two models. It has a 6.1-inch screen. The iPhone Pro Max has a 6.7-inch screen.
The iPhone Pro has been priced at $999 while the iPhone Pro Max is being offered for $1099. Both of these models will be open for pre-order from Friday and will be ready to ship from next week.
This display has a pill-shaped notch which gives the appearance of a bigger screen. The new cut-out feature in this line is called a "Dynamic island". It is meant to show different visual information like notifications, animations, and anything related to the open apps.
Features of the latest iPhone 14 Pro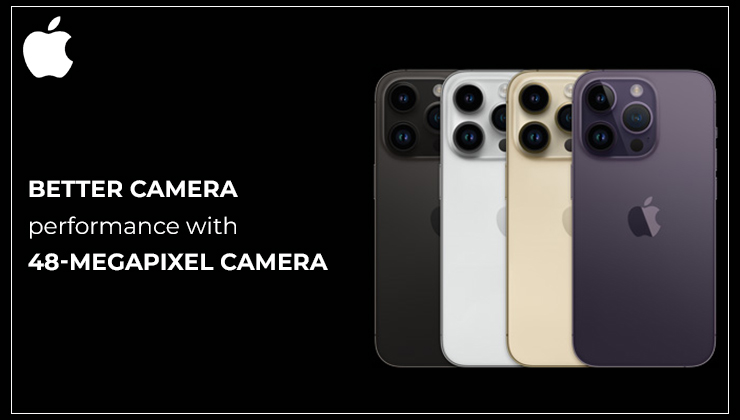 A new addition is the "Always on display". This means the display will always be on even when you are not using the device
You get a low power mode to increase battery life
It comes with the most recent A16 Bionic chip built on a 4NM design
Better camera performance with a 48-megapixel camera
Better photography in low light
Better telephoto and ultra-wide camera
You get these devices in four colors including gold, silver, deep purple, and space black
These models also get satellite connectivity service for emergencies. This service will give all users the ability to directly connect to a satellite in any area without regular or wi-fi reception.
Apple Brings Out the Latest Airpods Pro for Just $249!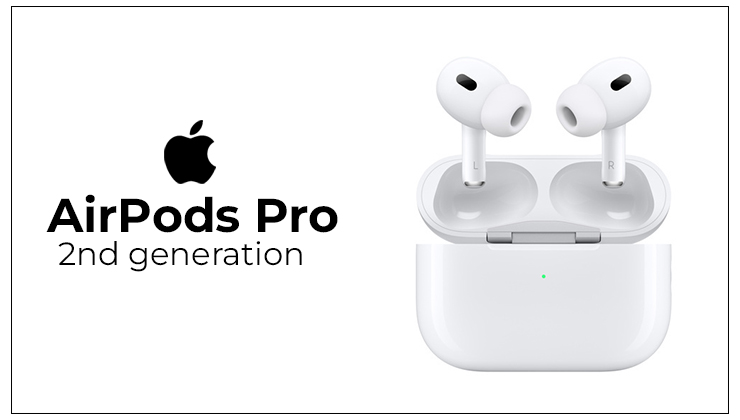 AirPods are undoubtedly the most popular wireless and noise-canceling earbuds out there. The new AirPods Pro has been vastly improved to enhance the sound quality.
This is due to the new Apple H2 chip, which has replaced the older H1 chip offered in the previous model.
Here Are the Latest Features of the Latest Airpods Pro
Touch control to change volume
Enhanced battery life that gives you up to 6 hours
An extra small ear tip
The case now comes with a speaker
MagSafe charger compatibility
Double noise cancellation compared to the previous model
Apple Watch Ultra – for the Refined Touch (Starts at $799)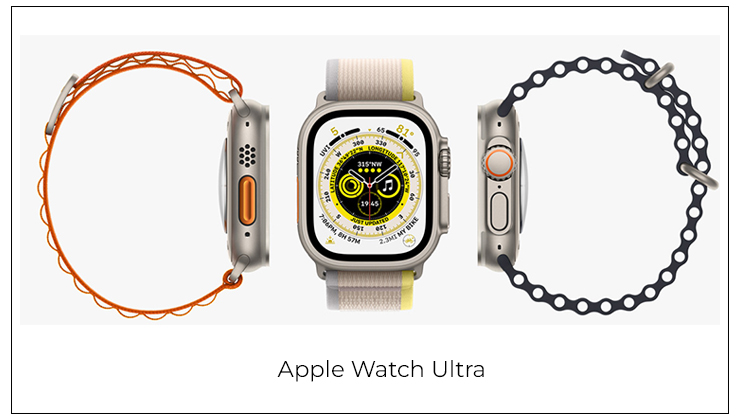 The Apple Watch Ultra is the high-end model in the Apple watch series. This model has a new design paired with a larger screen and a titanium case.
It is priced at $799 and will be available in stores starting September 23. The device can be pre-ordered from Wednesday.
You get a compass and an "action" button for quick access which works even while you are wearing gloves. You can now also get information on how deep you are diving while swimming.
This device also claims to have better GPS than any other smartwatch on the market.
The watch can now be synced with the Oceanic+ app for divers and pro athletes.
The watch is claimed to have enhanced battery life to up to 60 hours. This will be complete with a software update which will roll out soon.
Affordable for All – New Apple Watch Se Unveiled at $249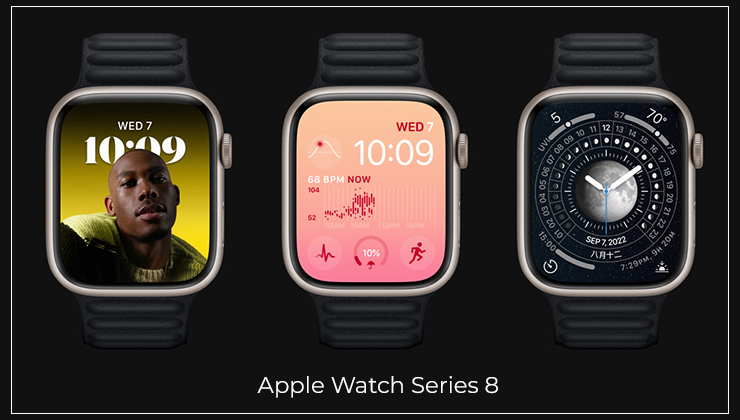 There is good news for those Apple fans who have been looking for an improved yet affordable version of the Apple watch. The Apple Watch SE is the enhanced version of the older Series 8.
You get many improvements compared to the previous model.
You get a bigger screen
There's a cool plastic design under the watch
You get notified about the heart rate
It can detect falls/crashes
This model is expected to be out for retail at a price of $249 or $299. Apple aims to make this device popular among children who do not own an iPhone.
Latest Apple Watch Series 8 Launched with New Temperature Sensor
The launch event was started off with news about the latest Apple Watch
The new Apple smartwatch is called the Series 8. This device is said to be sturdier than any models released before.
This version of the Apple watch comes with a temperature sensor which is aimed to help monitor user health data.
This temperature sensor will even track ovulation cycles for women which is a great step forward in women's health.
You can even disable the always-on-screen function and increase the battery life to 36 hours which is twice the regular cycle.
The new Apple watch series 8 is offered in four colors when you consider the aluminum version. These are black, aluminum, gold, and red. The stainless-steel model comes in three colors.
Coming to the price, the aluminum model is priced at least at $399. The model with cellular connectivity is offered at $499.
The Apple smartwatch series 8 is aimed to improve the lives and health of all users.
It even comes equipped with dual motion sensors which can detect a car crash situation so that it can automatically alert emergency services.
The Apple watch series 8 will start shipping on September 16